We understand how important it is to implement water and fire damage restoration as quickly as possible. By limiting the amount of time that moisture, fire, and smoke stays in your property, you can greatly limit the damage that is created. We have highly trained professionals with decades of experience ready to act for you and your property.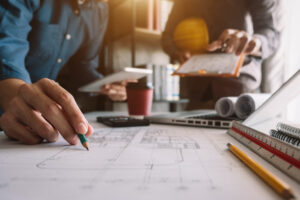 Consulting
Our approach to construction consulting is different because our experts possess years of industry experience. We apply our knowledge to the challenges that our clients face every day.
Property Inspections
A complete assessment of the property's condition, including the inspection of the foundation, roof, electrical work, plumbing, heating and cooling systems, water and sewage, water and/or fire damage, possible insect infestation and mold formation. 
Insurance Loss Consulting
Dryman Construction is proud to offer insurance loss reconstruction consulting. We specialize in assisting homeowners, business owners, and property managers on residential, commercial & large loss property claims.  Our Consultants can provide a scope of the damages, a cause of loss analysis and supported property loss estimating.
Emergency Response Planning
Emergencies and disasters can strike anywhere and at any time bringing workplace injuries and illnesses with them. Employers and workers may be required to deal with an emergency when it is least expected. Let Dryman Construction Group help you properly plan beforean emergency so you are prepared ahead of time to respond effectively.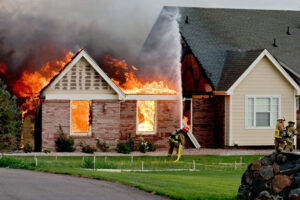 Reconstruction Services
Dryman Restoration, a specialized division of Dryman Construction, was created with our customer in mind. We understand how important it is to implement water and fire damage restoration as quickly as possible.
Historical Restoration
We can help you preserve history by restoring these distinguished structures back to their original grandeur and bringing them up to modern standards with careful restoration processes and procedures.
Fire Reconstruction
Our complete fire restoration services begin with securing the building and continue on through fire odor removal and complete damage reconstruction, clean up, and haul away.  Our experts in contents restoration will take care of your furniture, rugs, and other possessions for maximum recovery.
Flood Reconstruction
When it comes to water damage repair, cutting corners is not an option. That's why it is critical to use a specialized team that understands the intricacies of identifying and repairing water and flood damage. 
Mold Abatement Reconstruction
If you have a mold situation in your home or business, you need certified professionals who can safely and effectively take care of the problem. As mold remediation experts, we use the most advanced tools and equipment in the industry and apply systematic best practices we've developed since we've been in business.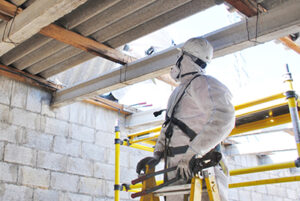 Mitigation Services
Knowledgeable industry leaders for mold, asbestos, water, smoke and odor mitigation.
Mold Remediation
At Dryman Construction Group, we follow a strict and mandatory guideline when faced with problems of mold, potential mold exposures, or other potential environmental hazards. Identification, containment, proper protocols, and remediation are the key steps to effectively handle a mold exposure problem.
Asbestos & LEAD Abatement
Turn to Dryman Construction Group for fast, reliable asbestos abatement. We have the tools and training necessary to find the cause and location of the hazardous material before containing and eliminating the problem. We understand that our services go beyond simply removing asbestos from your home – we help protect families and safeguard your health. That is why our team of certified professionals go above and beyond to keep your property safe.
Water Extraction
Time is of the essence when you have water damage. Dryman Construction Group responds quickly to your water extraction needs. In a short time, you could be facing serious mold problems and structural damages. Rest assured! There is no job that is too big or too small for our experienced water extraction specialists to handle.
Smoke and Odor Removal
Dryman Construction Group has the training and equipment to identify and eliminate these offensive odors. By identifying the cause of the odor and determining the conditions in which it contacts any surfaces, the odor can often be removed over time without a trace.
Content Restoration
Dryman Construction Group specializes in the restoration of contents damaged by fire, water or mold and the pack out of those contents to our controlled climate storage facility. Our expertise can help you save money on your loss.
Pack-Out / Pack-In
Our process involves carefully recovering and keeping secure your residential or commercial belongings that have been damaged. Our next step is to safely transport your belongings to a secure storage facility where we hold the items until your building is back to its pre-loss condition. We then delivery the contents back to you.
Professional Packing Services
Expert Moving Services
Transport Valuables to Secured Climate-Controlled Storage Facility
Detailed Inventory
Bonded and Insured
Access to Stored Contents
Chain of Custody Forms
Deliver Contents after Building Restoration is Complete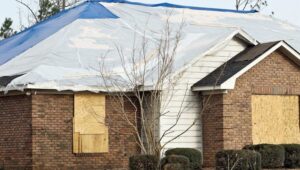 Emergency Services
The safety and security of your home or business and its occupants are your top priority. When damage occurs to your property, it's critical that you take immediate and effective action to minimize the impacts on both. 
Temporary Board Up and Tarping
Dryman Construction will provide temporary board-up services for windows, doors or other open areas
Site Security
Ensuring your property is secure 24/7, until permanent repairs can be made
Traffic Control
Assistance with traffic control around your property until permanent traffic arrangements can be made.
Ready to Restore Your Home or Business?
Our team of experts are ready to handle your reconstruction from beginning to end. Email us or fill out the contact form.

1348 Mims Rd
Rockwall, TX 75032

Office Hours:
Mon - Fri 8am-5pm